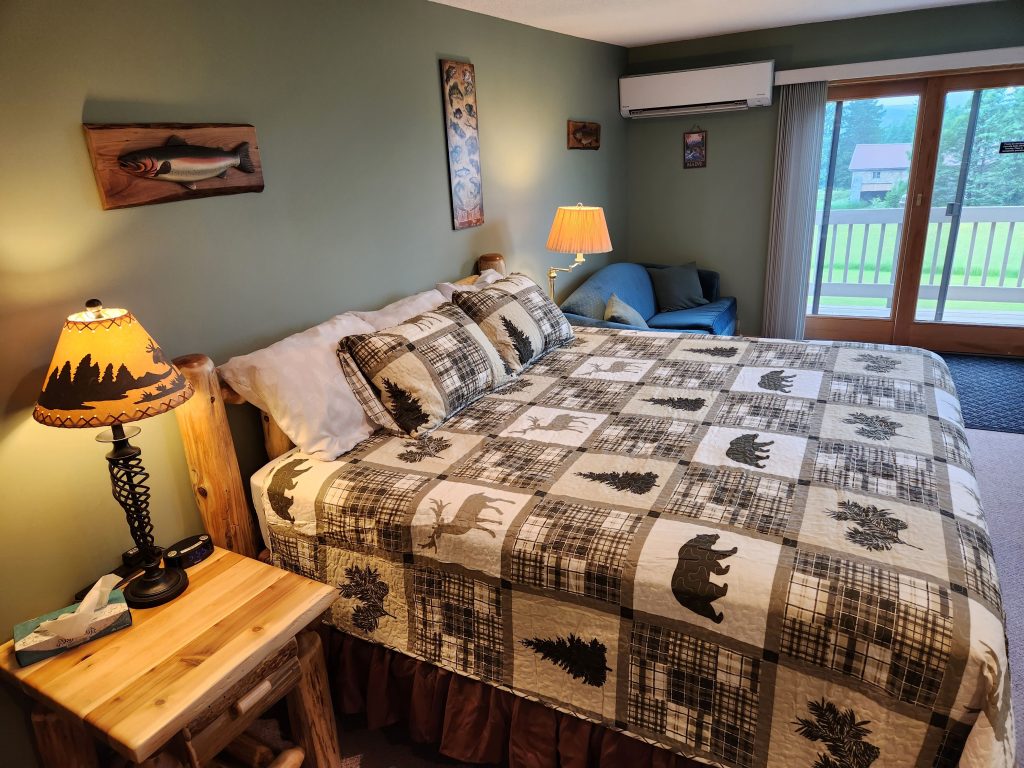 Welcome to the Bunk Room
Come upstairs to embrace camaraderie and the spirit of adventure in the Bunk Room at First Settlers Lodge. This spacious room is designed to foster shared experiences and memorable stays in the beautiful setting of Weston, Maine.
The Bunk Room comfortably sleeps up to eight guests across one king size bed and 6 twin beds, making it an ideal choice for larger groups, families, or friends traveling together. Each bed is outfitted with comfortable bedding, ensuring each guest enjoys a restful night's sleep after a day of Maine adventures.
An undeniable highlight of the Bunk Room is the private balcony, from where you can soak in panoramic views including a glimpse of the East Grand Lake and even the majestic Mt. Katahdin on clear days. It's a view that promises to inspire awe and appreciation for Maine's natural beauty at any time of the day.
Keeping with the spirit of adventure, the Bunk Room carries a delightful fishing theme throughout. This nod to one of Maine's beloved pastimes adds a touch of local charm and creates a fun and welcoming atmosphere for guests of all ages.
For your comfort, the room is fitted with air conditioning, ensuring that you can create the perfect ambiance for relaxation, no matter the season.
The Bunk Room at First Settlers Lodge is more than just a place to sleep; it's a space where memories are made, stories are shared, and the beauty of Maine is experienced firsthand. We invite you to come and create your own unforgettable experiences in the Bunk Room.