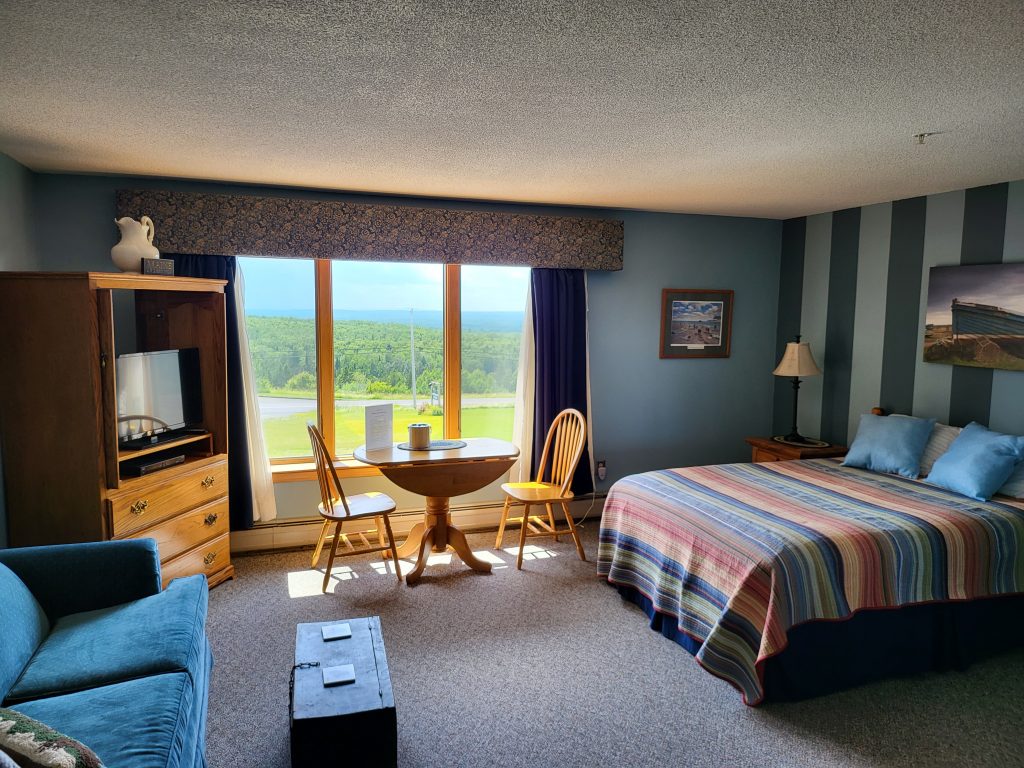 Welcome to the Maine Room
Experience Maine hospitality in the aptly named Maine Room at First Settlers Lodge, located in the picturesque town of Weston. The Maine Room is a versatile and inviting space, comfortably situated on the first floor, making it an excellent choice for families, couples, or solo travelers.
On entering the room, you'll find a queen-size bed, warmly inviting and perfect for a restful night's sleep. Furnished with a commitment to your comfort, the Maine Room also boasts a cozy couch with a convenient pull-out bed, providing an additional sleeping option or a snug spot for relaxation.
For those traveling with children or additional guests, the room comes equipped with a charming bunk bed featuring two twin beds. These thoughtful amenities ensure that the Maine Room can comfortably accommodate a variety of lodging needs.
One of the room's highlights is the stunning view of Mt. Katahdin on clear days. This majestic mountain forms a beautiful backdrop and serves as a constant reminder of Maine's natural grandeur. Whether you're waking up to the sunrise painting the mountain's peak or watching the landscape fade into evening hues, this sight is sure to inspire awe.
Air conditioning is also available in the room, allowing you to create the ideal atmosphere for your stay no matter the season.
The Maine Room at First Settlers Lodge brings together comfort, versatility, and the serene beauty of Maine in a warm, welcoming environment. Come and experience the charm of Maine living – you'll leave with memories to treasure.