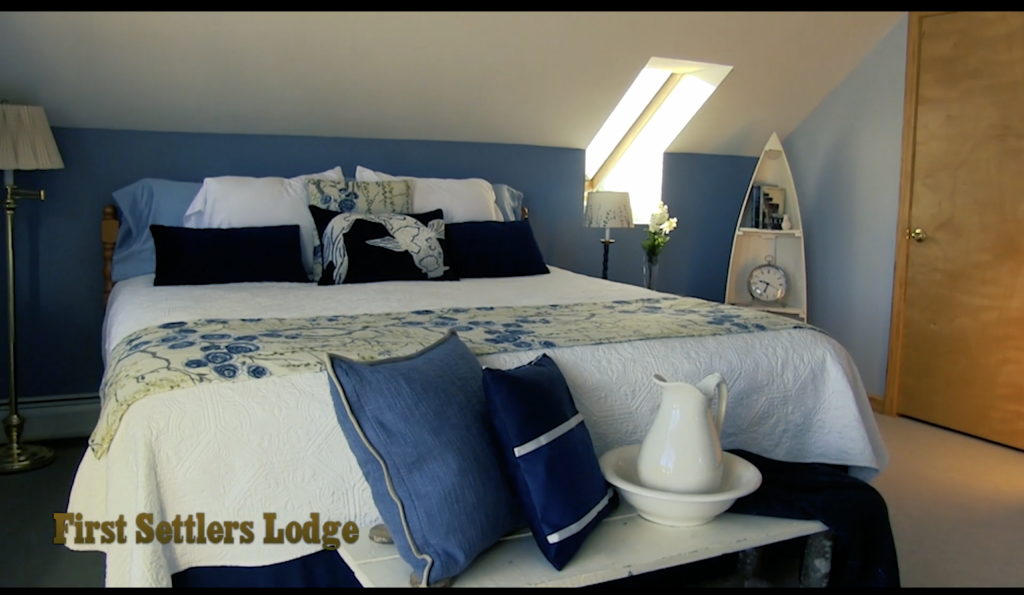 Welcome to the Lake Room
Luxurious sanctuary nestled upstairs in First Settlers Lodge. A delightful retreat for travelers seeking comfort, relaxation, and a touch of elegance amid Maine's natural splendor.
Upon entering the Lake Room, your gaze will be immediately drawn to the plush king-size bed, promising restful nights enveloped in soft linens and the serene ambiance of the Lodge. The room is tastefully furnished, providing ample space for you to unwind after a day of exploring the charming surroundings.
The Lake Room is equipped with a large screen TV, where you can catch up on your favorite shows or discover new ones. Complimentary Wifi is also available, keeping you connected to the world while you enjoy your escape in this idyllic location.
Perhaps the most captivating feature of the Lake Room is the private balcony. Here, you are gifted with a view of the East Grand Lake – a sight that will enchant you in all seasons. Whether you're sipping your morning coffee as the sun rises or taking in the tranquil twilight hues, this view is sure to leave you in awe.
To ensure your stay is comfortable throughout the year, the room is fitted with air conditioning, allowing you to adjust the temperature to your liking.
The Lake Room at First Settlers Lodge is more than just a place to rest – it's an experience that combines luxury, comfort, and the enchanting allure of Maine's natural beauty. We invite you to come and enjoy a stay that you'll remember for a lifetime.